Staff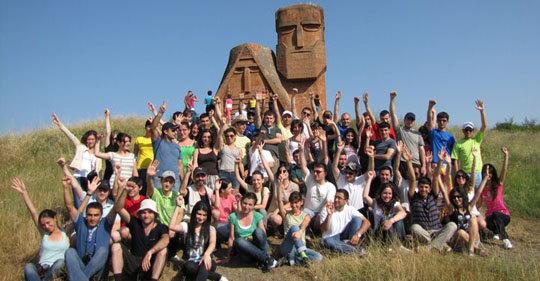 Powerful company must have powerful team. It applies not only the employees' competence but also attitude towards their job, organization and to each other.
Employee recruitment and selection process is carried out from the best graduating students of Universities. Students receive theoretical knowledge in Universities and gain practical knowledge and experience in our company.
During job interviews we pay attention to candidate's professional knowledge, well-rounded personality, behavior and speech. We learned from our own experience that that the best investments are those done for raising employees qualifications. We spare no expanses in that regard.
After being hired and during the whole process of working in Armenian Software till retirement all employees attends various trainings.
Company programmers have more than 280 Microsoft Certificates. Customer support team has more than 230 Certificates. They take ACCA courses, RA Ministry of Finance courses, Accounting Association courses, RA Central Bank chief accountant and auditor courses as well as some computer program courses such as MS SQL, MS Excel, MS CRM and many other qualification trainings and exams. Armenian Software is actively involved in different non-professional activities and events. Our active members organize visits to museums, exhibitions, concerts, theatres, national dances, etc. ArmSoft staff likes to travel and has travelled all over the country. After mountain climbing we return to warm working environment where all the members of the united team do their best to reach our common goal -to provide the best services and the best systems to our customers.